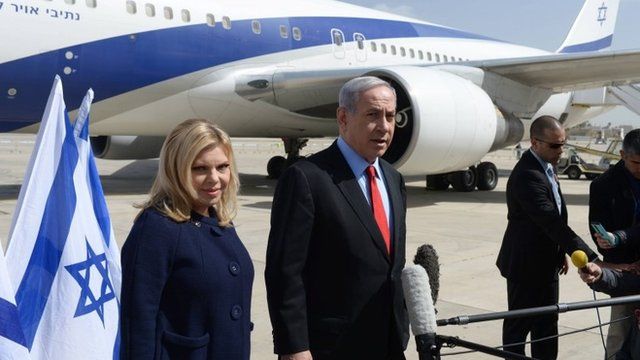 Video
Netanyahu in US on controversial visit
Israeli Prime Minister Benjamin Netanyahu has arrived in the United States to give a controversial speech to Congress about his opposition to a possible nuclear deal being negotiated with Iran.
The event - which will take place on Tuesday - was arranged by Republican leaders without notifying the White House and has frayed relations between the two countries.
Serena Chaudhry reports.
Go to next video: Israel: 'Don't give Iran atomic bombs'