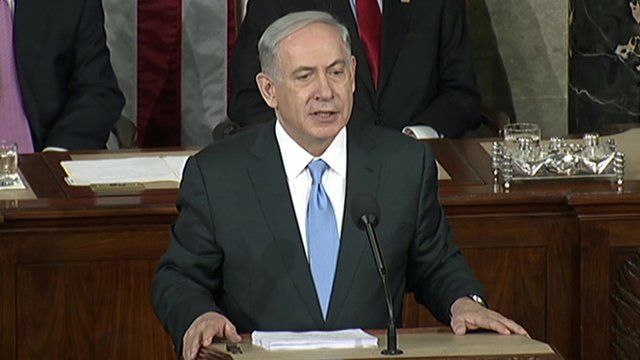 Video
Israeli PM Benjamin Netanyahu addresses US Congress
Israeli Prime Minister Benjamin Netanyahu is addressing members of Congress at the US Capitol.
The speech has caused some controversy. Mr Netanyahu was invited to speak about Iran by House Speaker John Boehner but the White House was not consulted.
On Monday, Mr Netanyahu said his speech was "not intended to disrespect" President Barack Obama.
The Israeli leader is at odds with the Obama administration's pursuit of negotiations with Iran over their nuclear programme.
Go to next video: Netanyahu in US on controversial visit