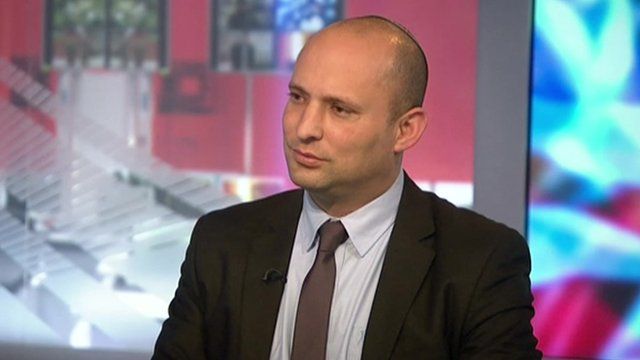 Video
Naftali Bennett cautions West of Iran nuclear deal
President Obama has called Benjamin Netanyahu's upcoming speech to Congress a 'distraction' but has said the address is not 'permanently destructive' to US-Israeli ties.
Earlier, Prime Minister Netanyahu said he did not mean to disrespect to President Obama in making the controversial address, but had a moral obligation to speak up about a possible nuclear deal with Iran.
Israel's economy minister Naftali Bennett echoed Netanyahu's caution in an interview with the BBC's Laura Trevelyan.