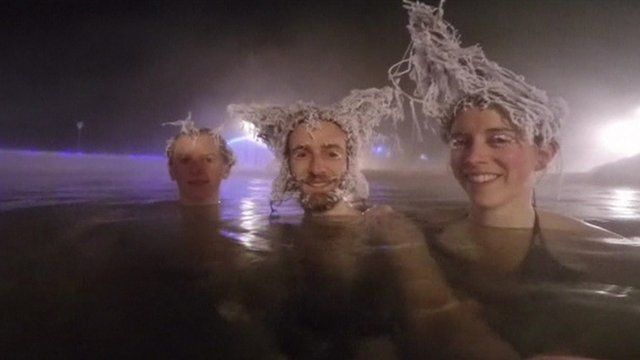 Video
An 'ice' hairdo: Frozen hair competition in Canada
The winners of the International Hair Freezing competition in Yukon in Canada have been announced.
The three French natives, Fanny Caritte, Milena Georgeault, and Maxime Goyou Beauchamps won the contest for their stylish frozen hairdos after freezing their hair in temperatures of -30C, while bathing in hot pools.
Adnan Nawaz reports.
Go to next video: NI ice swimmers crack world records