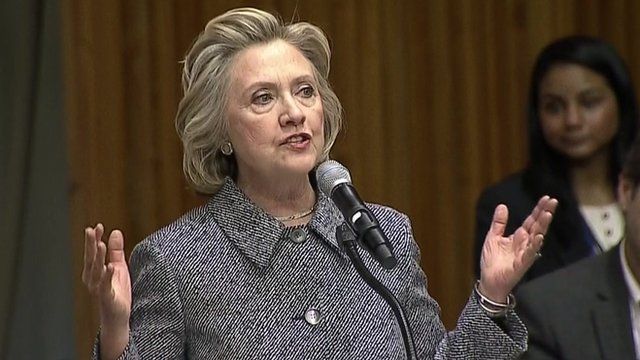 Video
Live: Hillary Clinton addresses email scandal
Hillary Clinton is responding to the controversy over her use of personal email account, rather than a departmental one, during her time at State.
The practise, which contravened rules over the use of personal email for government business, was exposed in a New York Times report.
A spokesperson for Mrs Clinton has said the email account was within the "letter and spirit of the rules" and that they have provided over 55,000 emails to the State Department.
Go to next video: US Mid-terms: A dry run for Clinton?