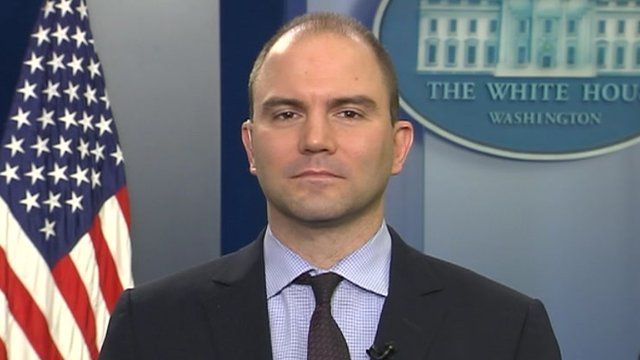 Video
White House: Senators' letter to Iran 'not helpful'
This week, 47 Republican senators took the unusual step of writing an open letter to Iran's leaders. warning that any nuclear deal reached with US President Barack Obama could be short lived unless Congress approved. The White House shot back, saying their move circumvents the US Constitution and undermines the President.
"Any type of external effort to undermine the negotiations is by definition not helpful," said White House Deputy National Security Advisor Ben Rhodes in an interview with the BBC's Katty Kay.
He maintained that any deal struck between the so-called P5+1 group - whose members include US, UK, France, China, Russia and Germany - and Iran is not something that by law needs to go to the Senate for approval.
Mr Rhodes also addressed the controversy surrounding Hillary Clinton's use of private email during her time as Secretary of State, saying he was not concerned about any security implications on mail sent using a classified server.
"I think what's at issue here is unclassified emails that she had in her personal email," he said. "Those need to be protected for more transparency purposes, for posterity."
Go to next video: Republicans send open letter to Iran