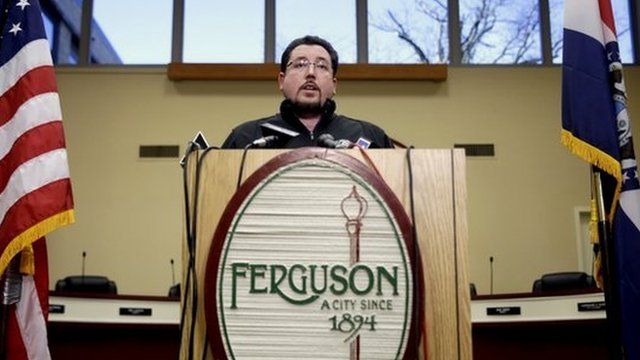 Video
Ferguson mayor: 'Nationwide search' for new police chief
The police chief of Ferguson, Missouri, has agreed to resign in the wake of a federal report that alleged widespread racial bias in his department.
Mayor James Knowles confirmed to members of the press that Thomas Jackson will leave the department on 19 March.
Ferguson came under investigation after a white police officer killed an unarmed black teenager in August, sparking weeks of unrest.
Go to next video: 'Time to act on US race relations'