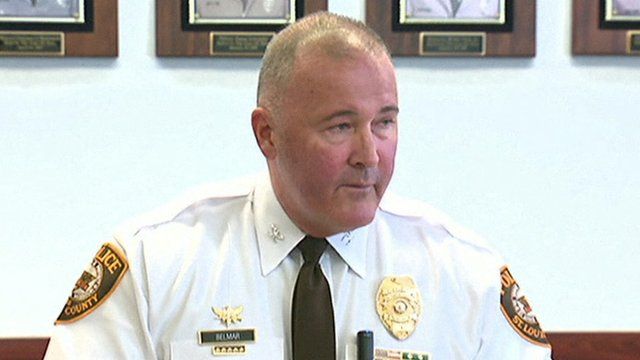 Video
Ferguson police shooting: Two officers shot
Two police officers have been shot during a protest outside police headquarters in the US city of Ferguson.
One was shot just under his right eye and the other was hit in the shoulder, according to St Louis County Police Chief Jon Belmar.
People had gathered after the resignation of Ferguson's police chief, following a federal report that alleged widespread racial bias in the department.
Police Chief Jon Belmar said the officers were lucky not to be more seriously injured.
Go to next video: 'There was blood on the ground'