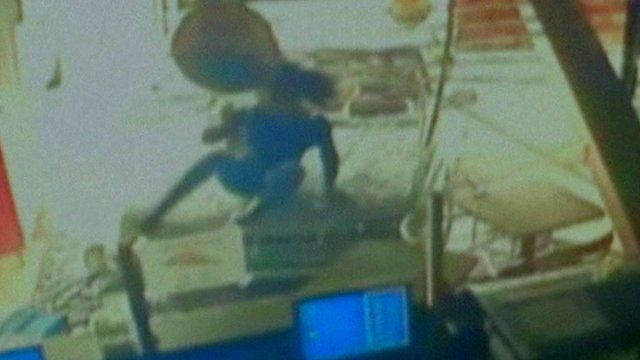 Video
Woman survives car bonnet pizza shop crash
A woman in Colorado has escaped unscathed after being pushed through a pizza shop window on a car bonnet.
CCTV footage of the incident in Aurora near Denver on Wednesday, showed her jumping off the car after ploughing through plate glass.
A local TV station reported that the car's driver apparently hit the accelerator pedal instead of the brake, jumped the pavement the woman was walking along, and crashed into the shop.
No one inside was hurt.
Peter Dobbie reports.
Go to next video: Lucky escape as truck crashes