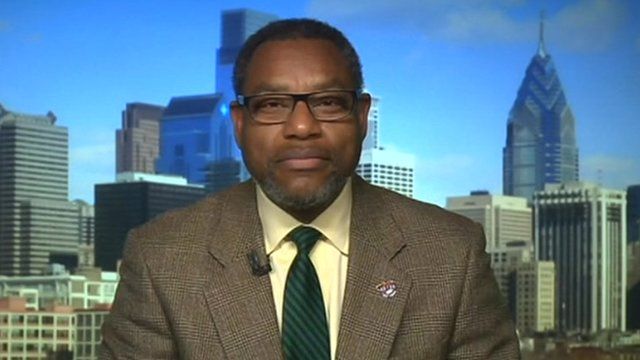 Video
Warning over 'once in a lifetime' solar eclipse
Millions of people across Europe, Africa and Asia will have the chance to view a rare celestial event - but they will have to protect their eyes.
The moon will cross the sun for a solar eclipse on Friday. The best seats for the cosmic light-show will be in Northern Europe, particularly in Iceland and Norway, where they are expecting a total solar eclipse.
What makes tomorrow's event even rarer, however, is that it falls near the beginning of spring - something that hasn't occurred in over 300 years. But for those lucky enough to catch a glimpse, they will have to exercise caution.
"Your pupils are wide open, and any small part of the sun is just as bright as the entire sun, so that shock of light can do damage to your eyes," explains chief astronomer at the Franklin Institute, Derrick Pitts. He spoke to the BBC's Katty Kay.
WARNING: NEVER LOOK DIRECTLY AT THE SUN WITH THE NAKED EYE, OR WITH CAMERAS, TELESCOPES, GLASSES OR DEVICES OF ANY KIND UNLESS SPECIFICALLY STATED THAT IT IS SAFE TO DO SO. LOOKING AT THE SUN WITHOUT PROPER PRECAUTIONS CAN CAUSE SERIOUS EYE DAMAGE.