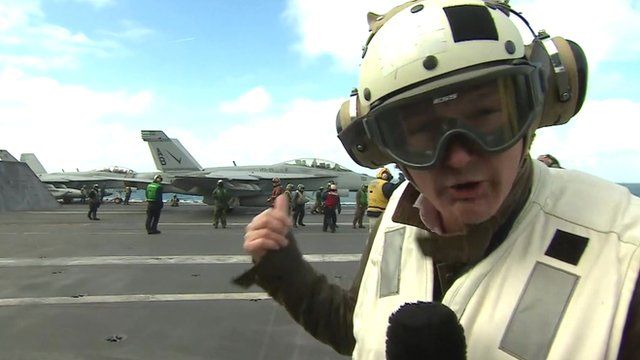 Video
USS Theodore Roosevelt's war planes prepare to fight Islamic State
One of America's largest and most technically advanced aircraft carriers - the USS Theodore Roosevelt - has just docked in Britain.
The ship is briefly stopping in Portsmouth as it heads to the Mediterranean and Persian Gulf where, among other things, it will be engaged in strikes against Islamic State in Syria and Iraq.
Tim Wilcox joined it in France, landing on its deck in a specially designed plane used for aircraft carriers.
Go to next video: Life on board USS Carl Vinson