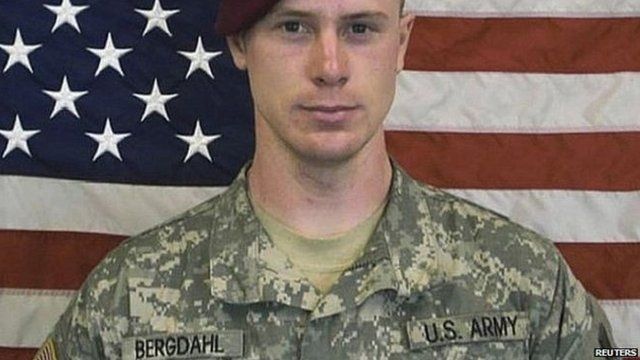 Video
US army sergeant Bergdahl to be charged with desertion
The US army sergeant who went missing from his base in Afghanistan in 2009 and was then captured by the Taliban, is to be charged with desertion.
Sergeant Bowe Bergdahl was freed in May last year after being held hostage in Afghanistan for five years.
His release was orchestrated through a controversial deal where he was swapped for five members of the Taliban being held by the US.
The case has been hotly debated in the US, with some pressing for Bergdahl to be prosecuted, and others saying he suffered enough at the hands of the Taliban.
Jon Sopel reports.
Go to next video: Ex-comrade: Bergdahl 'a deserter'