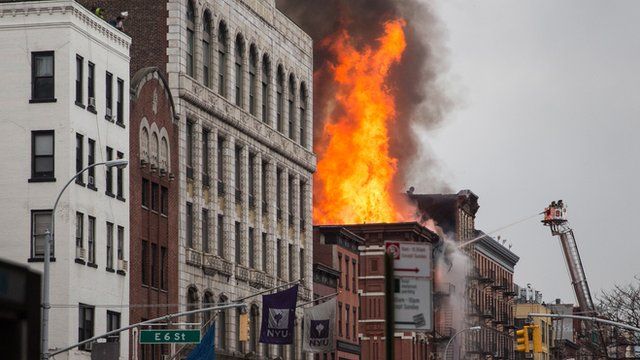 Video
Ferocious fire causes New York chaos
At least 19 people have been injured after an explosion caused two buildings to collapse in New York City.
On Thursday afternoon, more than 200 firefighters converged to battle the resulting blaze that affected four buildings.
Mayor Bill de Blasio said there were no reports of missing persons, but noted that the situation was fluid.
Nick Bryant reports.