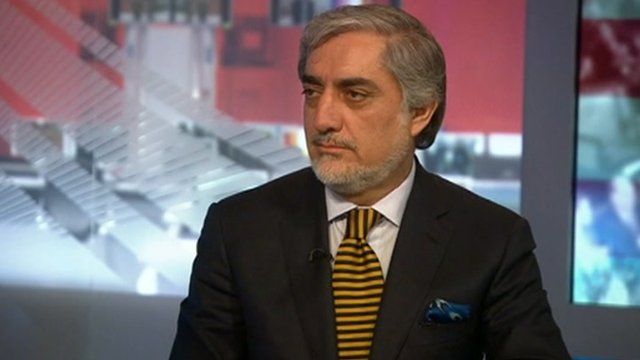 Video
Abdullah: Afghanistan moving towards 'self-reliance'
US President Barack Obama has agreed to keep nearly 10,000 US troops in Afghanistan through the end of this year.
The decision came as Afghan President Ashraf Ghani and Chief Executive Abdullah Abdullah visited Washington DC to highlight issues facing their country.
In an interview with the BBC's Laura Trevelyan, Mr Abdullah expressed optimism that his country was on the path towards self-reliance but noted that more must be done for continued strength.
"Cooperation will be needed to provide Afghanistan with the enablers to provide budgetary support ... for us to be able to finance our security forces until we will be able to stand on our own feet," he said.