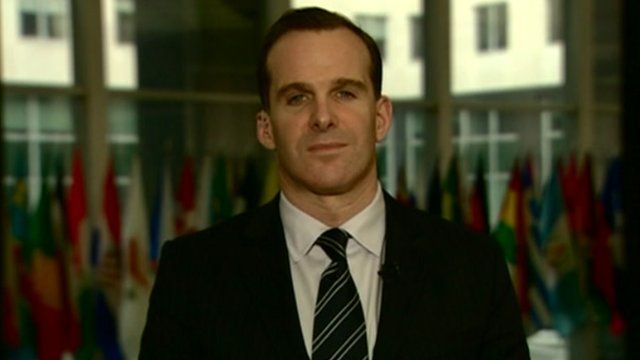 Video
Re-claiming Tikrit 'will take time'
In the fight against Islamic State in Iraq, a prolonged battle has been taking place for the strategic city of Tikrit.
The United States has launched air strikes there to help in the effort. It came at the request of Iraq's government - which has troops on the ground trying to defeat the militants holed up in the city's centre.
Brett McGurk, US Deputy Special Envoy for the Global Coalition to Counter Islamic State, spoke to the BBC's Laura Trevelyan about the joint operations to reclaim Tikrit from IS militants.
Go to next video: The front line in battle for Tikrit