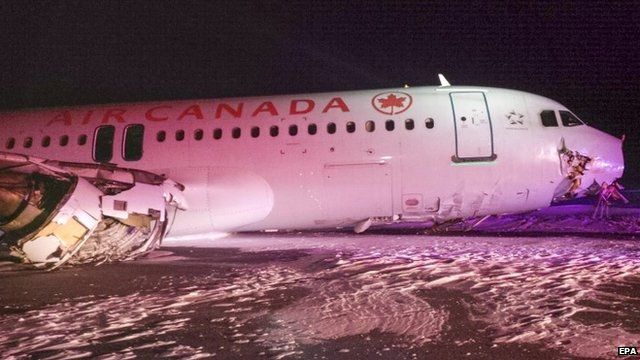 Video
Air Canada plane skid cause 'not yet known'
Air Canada's Chief Operating Officer Klaus Goersch has said he is ''greatly relieved'' there were no critical injuries after one of the company's planes "exited" the runway while landing at Halifax airport.
The A320 Airbus from Toronto was carrying 133 passengers and five crew when it made a hard landing in bad weather.
Twenty five people were taken to hospital.
''At this point in time we don't know the cause and we will not be able to speculate on the cause,'' Mr Goersch told reporters.
Go to next video: Passengers describe plane runway skid