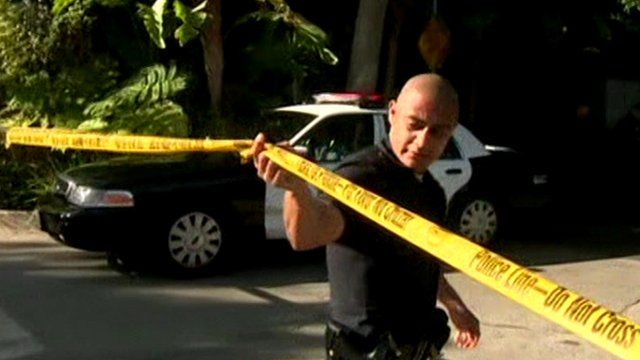 Video
Body found at Andrew Getty's LA home
A body has been found at the home of Andrew Getty, the grandson of John Paul Getty and heir to the family fortune.
Police said a man in his 40s was found dead at the Hollywood Hills home, but they have not confirmed his identity or established the cause of death.
Los Angeles police department's Jack Richter told reporters that officers went to the home shortly after 2:15pm local time (22:15 GMT) on Tuesday.
Peter Bowes reports.