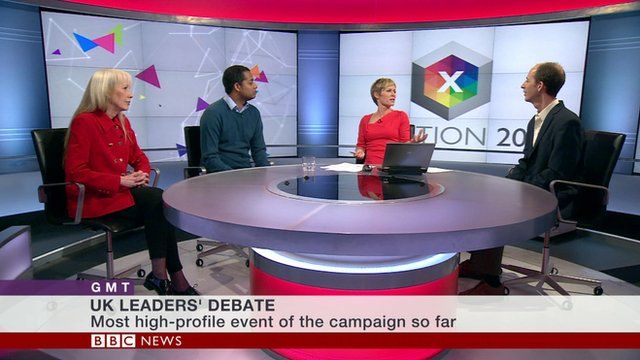 Video
Analysing the not-so-American style debate
The seven leaders of the UK's main political parties participated in a debate on Thursday - the most significant one before the election in May.
They debated state healthcare, the economy, immigration and what the future holds for youth in terms of education, housing and jobs.
To break down the debate, the BBC's North America Reporter Anthony Zurcher, body language expert Judi James and the New Statesman's Stephen Bush joined Philipa Thomas on BBC World News' GMT programme.