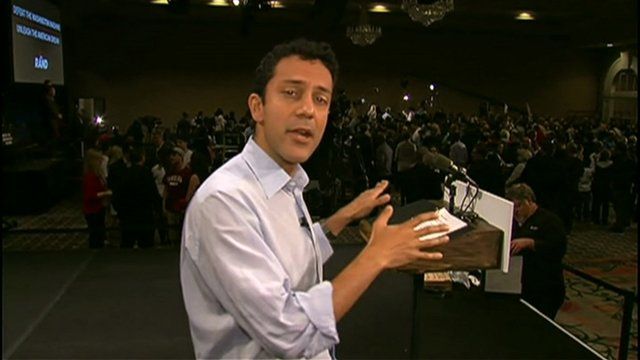 Video
Rand Paul enters the 2016 race to the White House
Senator Rand Paul has announced he is launching a 2016 presidential election campaign.
In his home state of Kentucky, Mr Paul declared "we have come to take our country back."
The first term senator, whose father made multiple runs for president, has made a name for himself as a conservative who doesn't always follow the Republican party line.
The BBC's Aleem Maqbool was in Kentucky on Tuesday for the big announcement and filed this early look at the newly-launched campaign.
Go to next video: Snowden statue removed from New York park