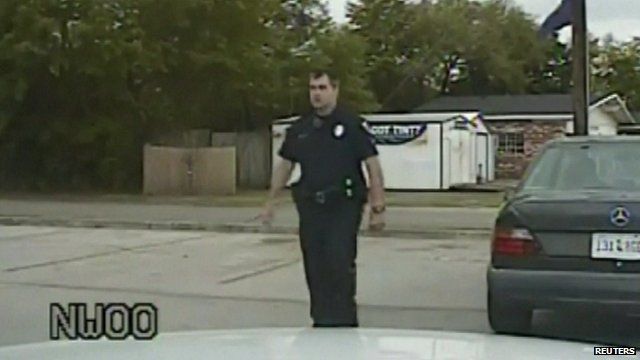 Video
S Carolina officials release new shooting footage
South Carolina officials have released a new video showing the moments before a US police officer shot dead an unarmed black man in South Carolina on Saturday.
In dashboard camera footage, the victim Walter Scott is seen getting out of his car and running away after a traffic stop.
It has also emerged that the police officer charged with murder, Michael Slager, was the subject of a previous complaint for use of excessive force.
Aleem Maqbool reports.
Go to next video: New shooting footage released