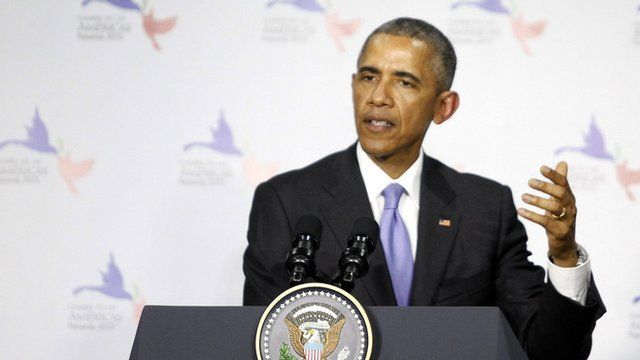 Video
Obama criticises Iran 'partisanship'
President Obama has rebuked Republicans in Congress, saying their stance over the Iranian nuclear negotiations has taken partisanship too far.
Mr Obama said he was dismayed that some Republicans are giving more weight to the spin the Iranians were putting on the talks than they were to the US government's own interpretation.
He said entrenched partisanship was no way to conduct foreign policy.
Many Republicans say Iran has already received too many concessions.
Go to next video: Obama: 'Iran deal not based on trust'