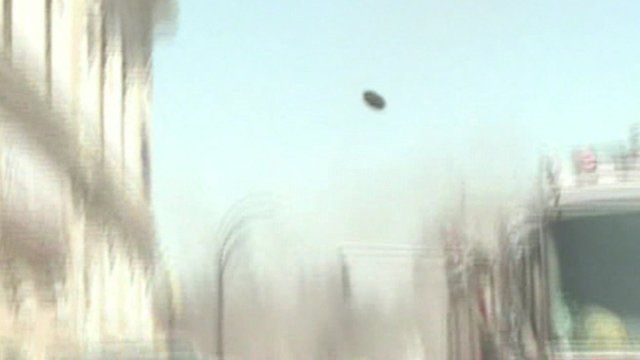 Video
Explosion blasts manhole cover 200ft into the air
Authorities in Buffalo, New York, say an underground electrical fire caused a manhole cover to fly more than 200ft (61 metres) into the air.
The blast was captured by a television news photojournalist while carrying out an interview.
Two buildings had already been evacuated as smoke had been pouring out of several manholes.
The cover landed near a firefighter and a utility truck. No one was injured.
Go to next video: Manhole explosion 'miracle' escape