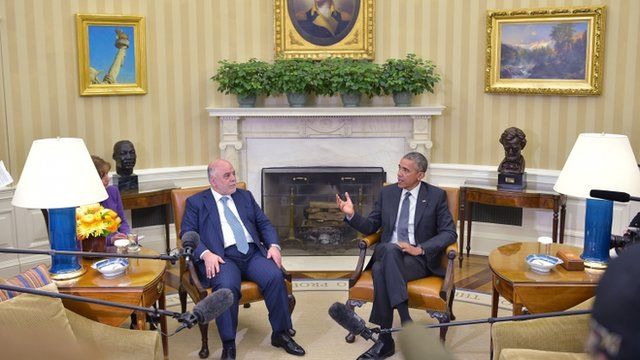 Video
Ex-US Ambassador to Iraq Ryan Crocker: US must do more
President Obama has pledged $200m (£135m) to visiting Iraqi Prime Minister Haider al-Abadi, as his country battles to reclaim ground from Islamic State (IS) militants.
With the help of US-led airstrikes, Iraq has reclaimed about a quarter of the territory taken by IS.
A former US Ambassador to Iraq, Ryan Crocker, says there are several ways the US could do more to swing the balance in favour of Iraqi forces.