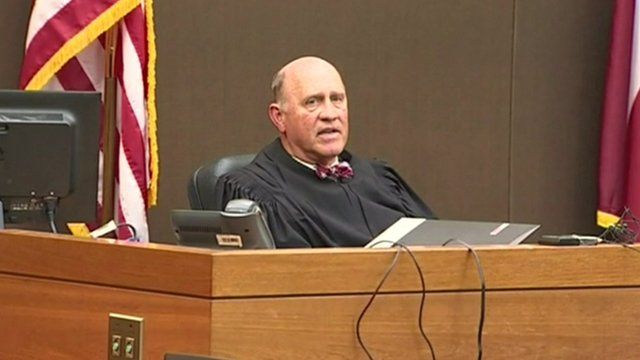 Video
Atlanta teachers given jail terms for exam cheating
Nine school officials in Atlanta, Georgia, have been sentenced to prison following an exam cheating scandal.
A state-led investigation discovered that officials at 44 city-run schools had encouraged teachers to change students' answers in order to demonstrate educational progress.
Three of those convicted received 20-year sentences, far harsher than the penalties asked for by the state.
There were several outbursts from the defendants and their lawyers during sentencing.
Judge Jerry Baxter said: "Thousands of children were harmed, this is not a victimless crime".