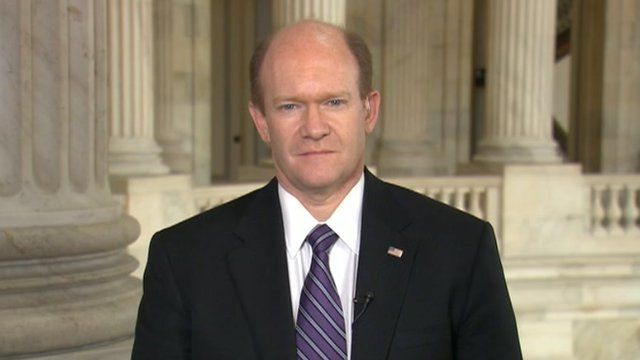 Video
US Senator: Compromise Iran bill a 'win'
Iran's President Hassan Rouhani has said his country is dealing with world powers - not American lawmakers - when it comes to the preliminary deal on its nuclear programme.
The remarks, in a speech to tens of thousands in the northern city of Rasht, come after the White House signalled it would sign compromise legislation that gives the US Congress at least 30 days to consider any final agreement after it is signed, before Mr Obama can waive or suspend congressional sanctions.
Democratic Senator Chris Coons was key in drafting the bill and he joined the BBC's Katty Kay to speak about it.
Go to next video: 'Tough road ahead' for US over Iran