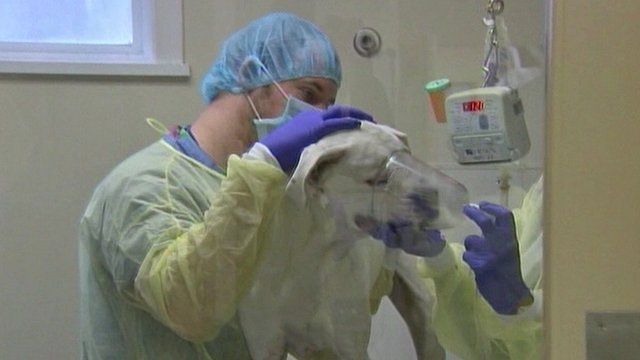 Video
Asian dog flu strikes Chicago
A rare outbreak of Asian dog flu has reached almost epidemic levels in Chicago.
There is concern it could easily spread to other areas of the country, and people are being urged to try to keep dogs out of contact with each other.
At least 1,000 animals have become ill so far, as Ben Bland reports.
Go to next video: The pig who thinks she is a dog