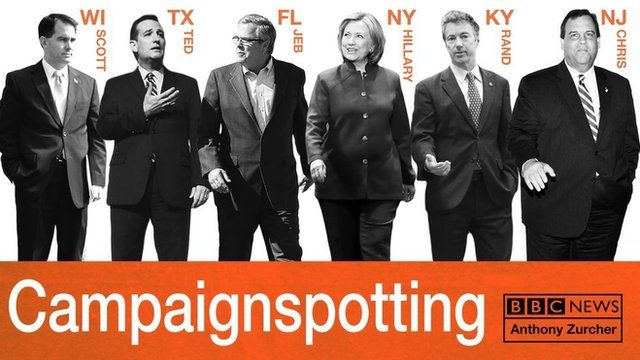 Video
Campaignspotting: The Podcast - announcements galore
North America Reporter Anthony Zurcher is following the twist and turns of the US 2016 presidential election campaign - and yes - that election is in November of next year.
In the pilot episode of the Campaignspotting podcast, Anthony and Scottish sidekick James Morgan discuss why the spate of announcements recently, whether Brooklyn can make Hillary Clinton hip and why You Tube pulled Rand Paul's announcement.
The Atlantic's David Graham joins Anthony on the podcast to discuss this week in the campaign.