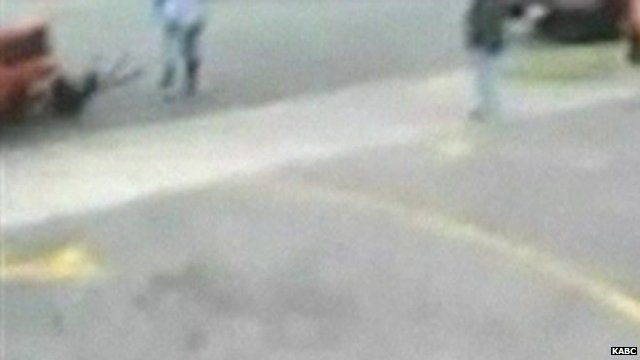 Video
Court releases footage of "Suge" Knight running over men
A court in Los Angeles has formally released video showing former rap label boss Marion "Suge" Knight running over two men with his pick-up truck.
The security-camera footage, captured at a drive-in burger stand in January, is expected to be used at his trial.
The judge has ruled that Mr Knight will be tried for murder and attempted murder over the hit-and-run incident.
One of the victims was killed and the other, Cle "Bone" Sloan, who is shown in this clip, seriously injured. The Death Row Records founder denies the charges.
Go to next video: Suge Knight taken to hospital