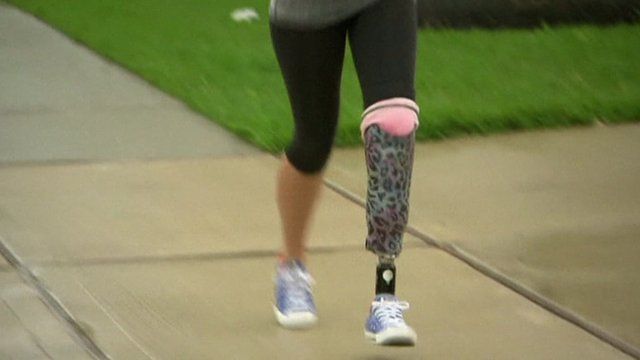 Video
Boston marathon bombing survivor crosses finish line
Runner Rebekah Gregory sustained serious leg injuries in the 2013 Boston Marathon bombing.
She was on regular doses of painkillers and relied on a wheelchair to get around, so she decided to have her leg amputated.
"I made the decision to amputate my leg purely based on the fact that I was on pain medication every 4 hours, I was totally immobile, I was in a wheelchair, for the majority of the time, and that was not okay with me," she said.
She then set out to learn how to run on a prosthetic.
Her comeback was complete as she crossed the finish line of this year's Boston Marathon after running the last three miles of the race.
"It's the hardest thing I've ever done. When I got to the finish line I took my life back."