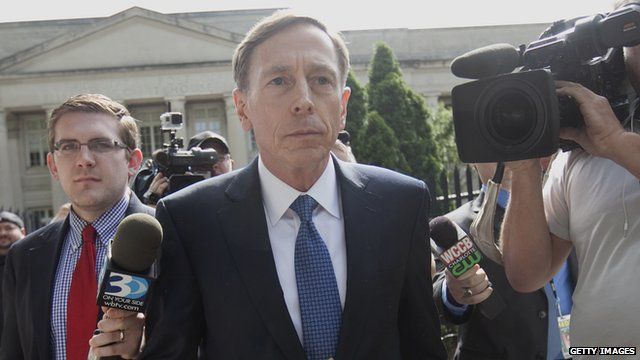 Video
Petraeus statement: 'I will continue to serve'
David Petraeus, a retired US four-star general and former CIA director, has been put on probation and fined for leaking material to his mistress.
Mr Petraeus resigned from his post at the CIA in 2012, after it emerged he was having an affair with his biographer, Paula Broadwell.
After leaving court, he thanked those who had supported him and said he was looking forward to "the next phase in my life".
Go to next video: Iraq deputy 'disappointed' by Petraeus