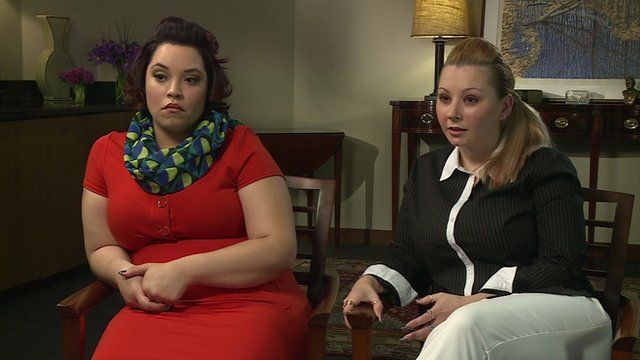 Video
Cleveland kidnapper: Women speak about ordeal
Two years ago three young women who had been missing for a decade escaped from a house on a residential street in Cleveland, Ohio.
They had been feared dead, but were being held captive not far from where they were last seen.
Their captor Ariel Castro subjected the women to repeated rapes and other abuse.
Two of the women, Gina DeJesus and Amanda Berry have given their first British TV interview to Newsnight's Kirsty Wark.
You can see the interview in full on Our World: Kidnapped for a Decade on BBC World News on Friday 1 May at 22:30 and Saturday 2 May at 11:30 and 22:30 GMT. In the UK the programme can be seen on the BBC News Channel on Saturday 2 May and Sunday 3 May at 21:30 BST.
This video contains content some people may find disturbing.
Go to next video: Ariel Castro captivity 'sheer torture'