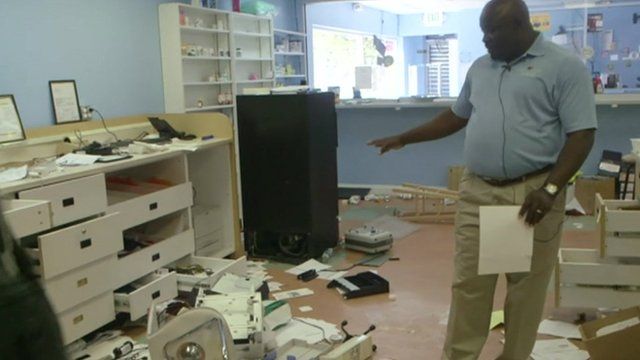 Video
Baltimore looting: Inside a ransacked shop
The shelves of Best Care Pharmacy in west Baltimore are empty after looters cleared the store during Tuesday night's unrest. The owner says they are missing at least $200,000 (£132,000) worth of medications.
Peaceful protests after the funeral of Freddie Gray turned violent, with some shops being burned and others looted. Gray died after being taken into custody by the Baltimore police.
Best Care Pharmacy is located in an area that saw the most unrest. Now, both the shop's owner and community residents are trying to move on.
Filmed and edited by Colm O'Molloy
Go to next video: Police clash with Baltimore protesters