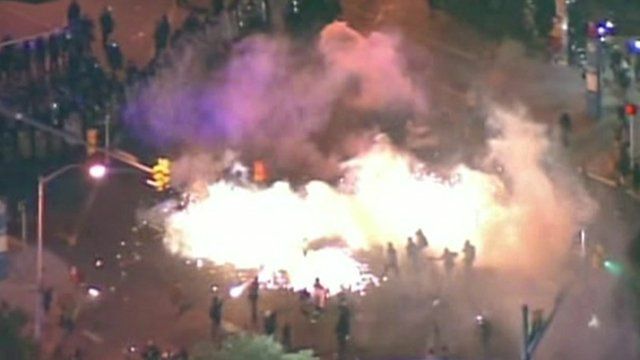 Video
Gas canisters fired by police to enforce Baltimore curfew
Police are trying to enforce a curfew on the streets of Baltimore, a night after violence rocked the city.
After an evening of largely peaceful protests, a few hundred people defied the deadline of 10pm local time (0300 BST).
About 2,000 National Guard troops and 1,000 police are on the city streets.
Aleem Maqbool reports.
Go to next video: Police and protesters clash in Baltimore