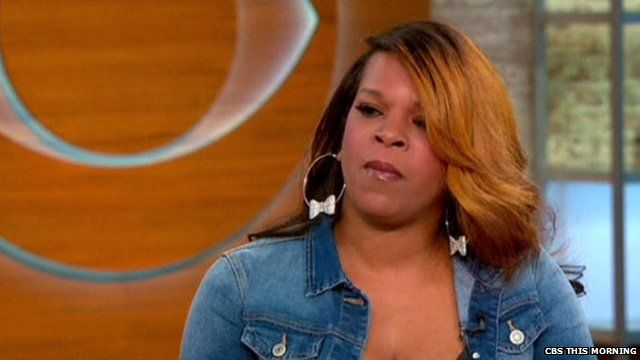 Video
Baltimore riot mother: 'It's just unacceptable'
A mother filmed berating her son for his involvement in the Baltimore riots has spoken about the incident to US TV programme CBS This Morning.
Toya Graham said she recognised his "baggy sweatpants" and described how she "just lost it" when she saw him come across the road "with a rock in his hand".
The protests have gone on daily since the death of Freddie Gray in police custody on 19 April.
Additional footage courtesy WMAR/ABC News
Go to next video: Gas canisters fired by Baltimore police