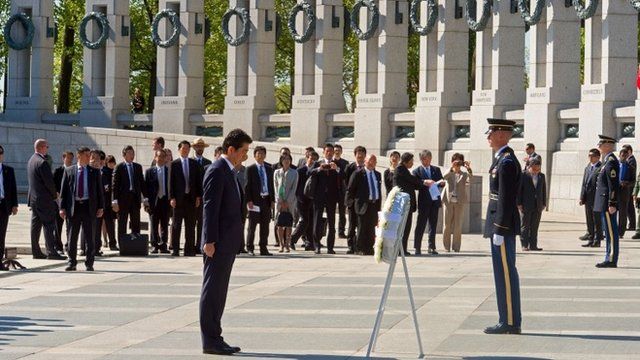 Video
Japan's Abe's WW2 condolences in US Congress speech
The Japanese Prime Minister, Shinzo Abe, has expressed his condolences for Americans who died in World War Two.
Speaking before a joint meeting of the US Congress, Mr. Abe stopped short of delivering a direct apology to the so-called comfort women of that conflict - who were taken from South Korea and other countries and forced into prostitution in military brothels.
Gary O'Donoghue reports.
Go to next video: Abe's 'deep repentance' over WW2