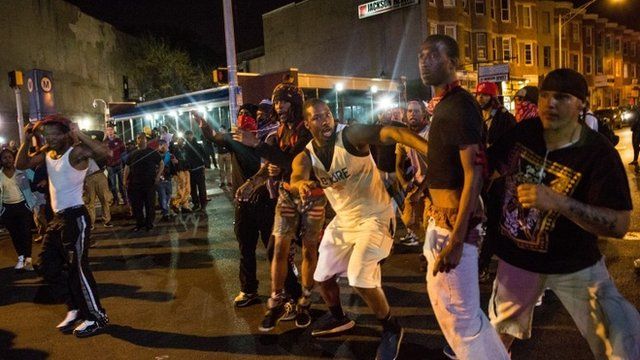 Video
Freddie Gray protests continue in US cities
Protests over the death of a 25-year-old black man who died after sustaining injuries in police custody, have continued in several US cities.
People have been on the streets in Baltimore - where rioting broke out on Monday - Washington and New York, where police made 60 arrests.
Lucas de Jong reports.
Go to next video: Arrests at NY Freddie Gray protest