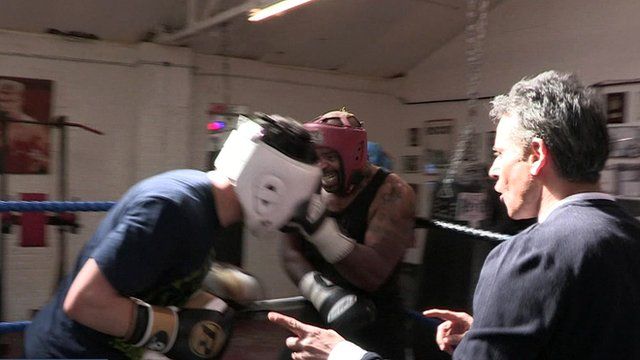 Video
Mayweather v Pacquiao: How to referee big boxing match?
The pressure will be on the referee at the lucrative Floyd Mayweather v Manny Pacquiao match in Las Vegas - the fight that boxing has waited years to see.
Kenny Bayliss is the man refereeing the richest fight in history - he has to ensure the result is not controversial.
BBC presenter Matthew Amroliwala went to a gym to find out how hard it was to adjudicate.
Go to next video: The $50,000-per-night Vegas hotel room