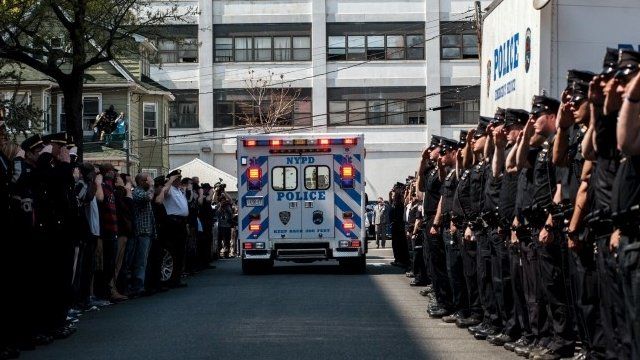 Video
'He had proved himself to be an exceptional officer'
A plainclothes policeman has died two days after he was shot in the head in New York City.
Brian Moore, 25, was shot on Saturday whilst attempting to question a suspect from an unmarked police car.
William Bratton, New York City Police Commissioner, paid tribute, describing Mr Moore as "an exceptional officer".
Go to next video: Two NY police officers shot dead