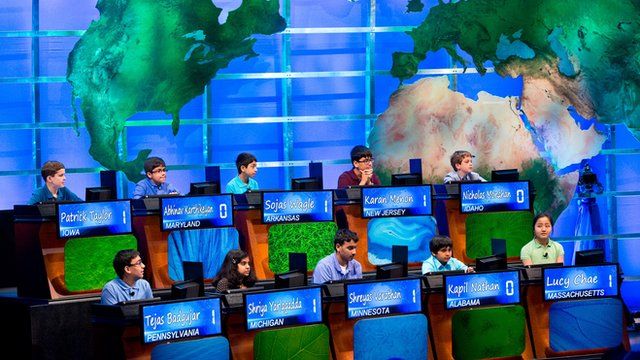 Video
National Geographic Bee tests worldly knowledge
Since 1989 the National Geographic Bee tests the geographic knowledge of millions of American children.
Champions from each state and US territory are then invited to Washington DC where the final 10 contestants squared off to crown the 2015 champion.
Many contestants are the children of immigrants. Past winners feature names such as Rahul, Sathwik, Akhil, and this year was no different.
Karan Menon from New Jersey won the top prize: $50,000 (£32,000) in scholarship money as well as a lifetime membership to the National Geographic Society.
The BBC's Franz Strasser attended the final round and asked contestants which part of the world they would like to visit the most.
Go to next video: What's kept Obama away from S Dakota?