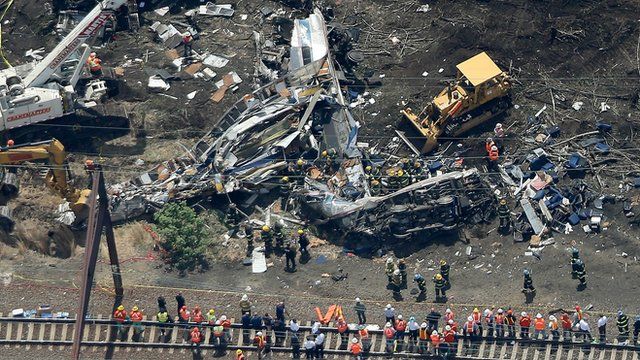 Video
Philadelphia Amtrak train 'twice the speed limit'
A commuter train that derailed in Philadelphia, killing at least seven people, was travelling at twice the speed limit, say safety experts.
The driver applied the emergency brakes when the train hit 106mph (170km/h) on a 50mph track, said the National Transportation Safety Board (NTSB).
But his efforts had only brought the speed down to 102mph when the deadly crash happened.
The speed was recorded in the so-called black box recovered from the wreckage.
The BBC's Michelle Fleury reports.
Go to next video: 'I heard a bang as US train derailed'