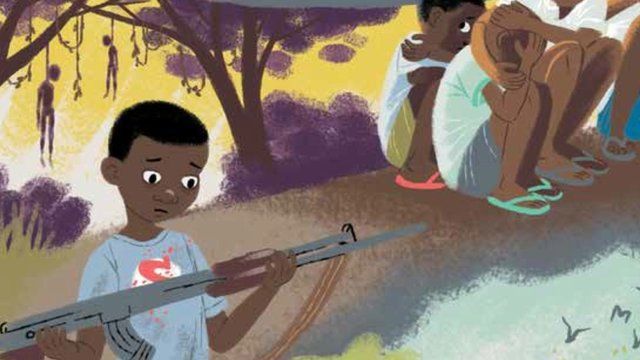 Video
Graphic novel tells autobiography of child soldier
It has been estimated that one in 10 child soldiers can be found in the Democratic Republic of Congo (DRC)
Michel Chikwanine, who was abducted to be used as a child soldier at the age of five in the DRC, is one of the lucky few to escape.
He now lives in Canada and has written a graphic novel about his experience - Child Soldier: When Boys and Girls Are Used in War - a story he hopes will educate young people.
Produced by Olivia Lace-Evans
Material used with permission of Kids Can Press. Text by Jessica Dee Humphreys and Michel Chikwanine. Illustrations by Claudia Davila.
Go to next video: Japan's top manga artist reveals his inspiration