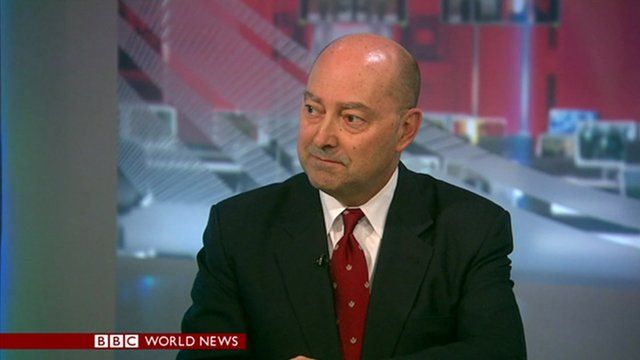 Video
Ex-Nato boss: IS fight could 'bring Libya back from brink'
The former Supreme Allied Commander of Nato says there is a '"glimmer of hope on the horizon" in Libya, as the country struggles to get back on its feet following the 2011 overthrow of Muammar Gaddafi.
James Stavridis tells the BBC's Katty Kay that the fight against so-called Islamic State could unify the country's rival militia-backed parliaments, and open the door to bringing the country "back from the brink".
Admiral Stavridis, who is now Dean of the Fletcher School at Tufts University, also weighed in on the proposed ceasefire in Syria, saying he is extremely pessimistic that such a truce will take hold.
He adds that even if a ceasefire is reached, it will likely not have much effect due to scepticism on the ground in Syria.
Go to next video: US warplanes hit Libya IS camp