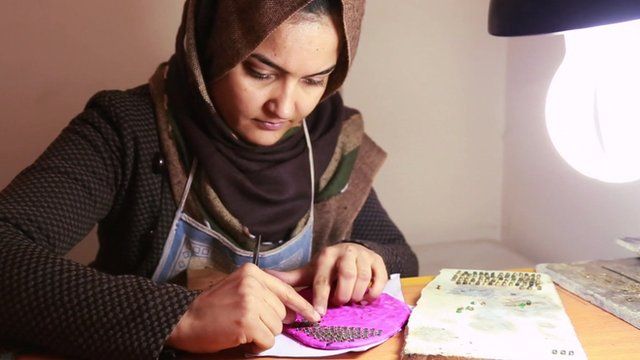 Video
Afghan artisans back on the rise
For centuries Afghanistan has held a critical position at the heart of the ancient Silk Road, a melting pot if craft and culture. But in recent decades many of the country's artisans have been forced to flee the country or abandon their skills.
Jane O'Brien reports on a new exhibition in Washington that highlights efforts to restore the country's vibrant artistic traditions and helps artisans make a living and a new Afghanistan.
Filmed by Ian Druce. Edited by Bill McKenna.
Afghanistan footage by Lalage Snow, Turquoise Mountain.
Go to next video: The female artist time forgot