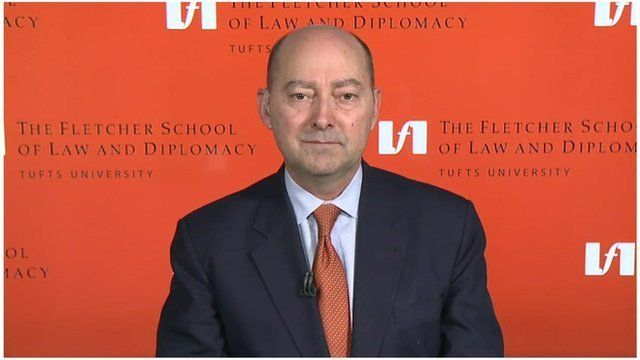 Video
Former Nato Commander: 'Libya will be ground zero for migrants'
Hundreds of thousands of people last year travelled from North Africa and made the perilous journey across the Sahara to Libya in an effort to reach the Mediterranean and eventually a better life.
As Europe attempts to crack down on people arriving in Greece via Turkey, there are concerns that the crossing from Libya to Italy may become more popular.
Former Nato Commander Admiral James Stavridis tells the BBC that "Libya will become ground zero for migrants trying to reach Europe."
He also says Nato should set up a maritime blockade along the Mediterranean Sea to capture migrants and take them back to Libya.
Go to next video: Start of migrants' desert trek to Europe