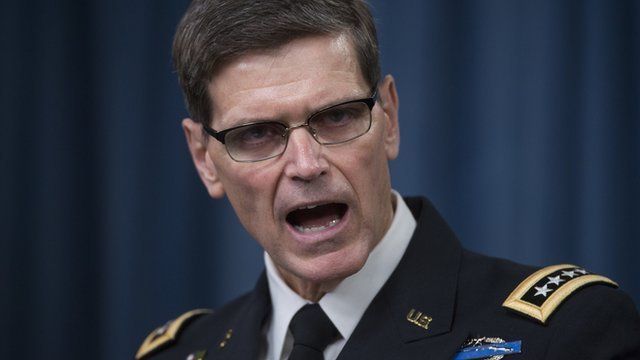 Video
Kunduz bombing 'unintentional', says Pentagon
A US air strike that destroyed a medical charity's clinic in northern Afghanistan, killing 42 people, was not a war crime, the Pentagon has said.
General Joseph Votel made the comments as he confirmed disciplinary charges against 16 US service personnel.
But none will face criminal charges, despite the charity - Medecins sans Frontieres - previously calling the raid a war crime.
Gen Votel explained why he disagreed.