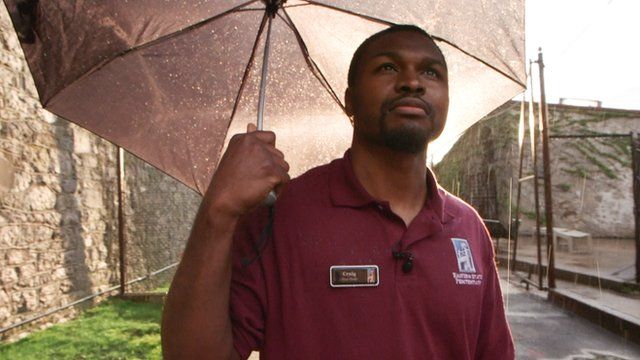 Video
Historic Philadelphia prison hires former inmates as tour guides
A 200-year-old former prison in Philadelphia has opened the first major museum exhibition about mass incarceration in the United States.
Eastern State Penitentiary has also hired four former inmates of the US prison system to work as tour guides.
The BBC met one of them, Russell Craig, who uses his own experience behind bars, and his love of art, to tell the story of the world's first penitentiary.
Video by Colm O'Molloy.
Go to next video: Why are so many Americans behind bars?