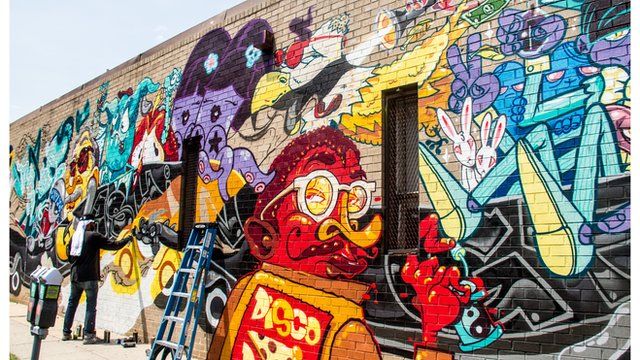 Video
Washington gets a mural makeover
Washington is a city known for monuments and memorials, but now murals can be added to that list.
Thanks to a global art movement called Pow! Wow! which has already staged mural festivals in places like Honolulu and Hong Kong, the US capital is currently enjoying a new splash of colour.
The BBC went to see the walls that have been transformed, and speak to some of those behind it.
Filmed & edited by Bill McKenna
Produced by Sarah McHaney
Video courtesy: Ian Roche and Bradley W. Johnson
Stills courtesy: Farrah Skeiky
Go to next video: National museum to African American experience