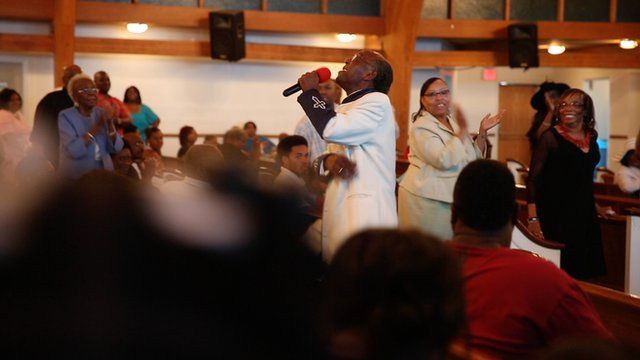 Video
Visiting at Muhammad Ali's childhood church
As the world descends on Louisville, Kentucky, to pay its final respects to Muhammad Ali, special prayers will be made at the city's King Solomon Missionary Baptist Church.
That was where a young Cassius Clay first attended services as a child, and where his family members still go.
The pastor, Rev Charles Elliott, is a family friend and tells about Ali's involvement in the US civil rights movement, and in the church's own fight against poverty.
Video by Anna Bressanin
Go to next video: 'We loved him': Tears in Ali's hometown