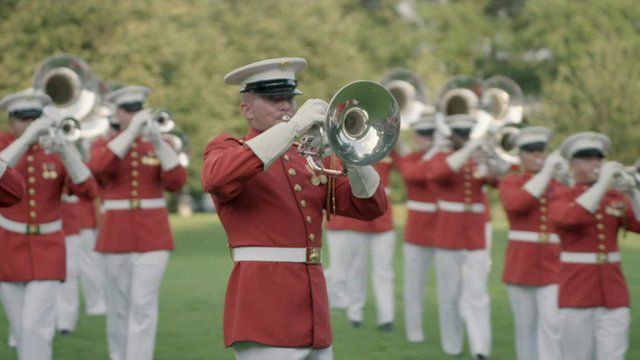 Video
A Marine reflects at traditional Sunset Parade
The Marine Corps Sunset Parade in Washington DC has been a summer tradition since 1956.
Differences over foreign policy will no doubt play a part in the battle for the White House. But the sacrifices made by men and women in uniform give them a special place in the hearts of Republicans and Democrats alike.
At the parade, we met 21 year old sergeant Nicholas Smith from Florida to find out why serving America means so much to him.
Filmed by Andrew Blum. Producer by Nadine Dukeson.
Go to next video: US military dog awarded veterans medal