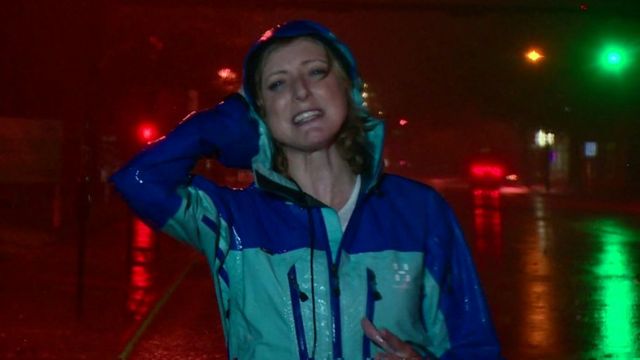 Video
Hurricane Hermine: Warning of 'life-threatening storm'
"The eye of Hurricane Hermine has hit the north-west coast" reports Laura Bicker from Florida, amid heavy wind and rains.
Hermine hit the Florida Gulf Coast early on Friday as a category one hurricane, bringing with it a heavy storm surge.
People had been warned not to go out in the "life-threatening storm", she added.
Go to next video: Tropical Storm Hermine